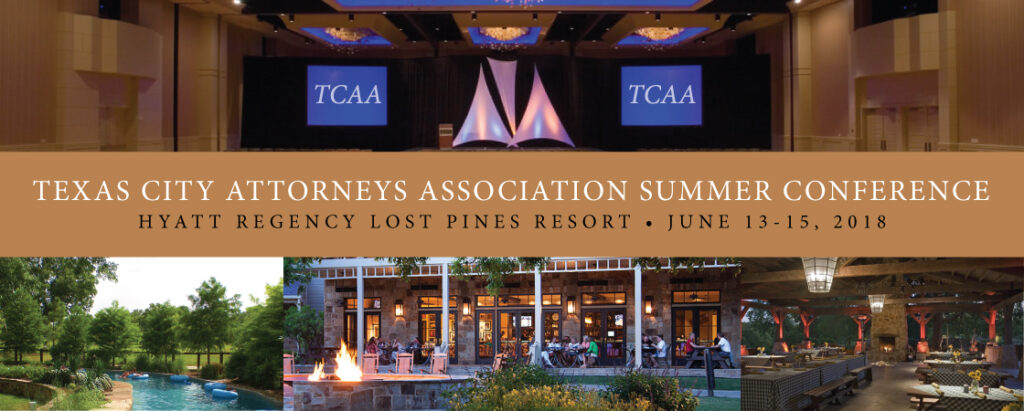 The Texas City Attorneys Association (TCAA) is proud to announce the 2018 Summer Conference at the Hyatt Lost Pines Resort and Spa near Bastrop.  The TCAA Summer Conference is the best CLE program created specifically for municipal lawyers.  Earn 13 hours (including 1.75 ethics) toward this year's participatory CLE requirement with 2018's program!  For more information, or to register, go to tcaasummerconference.org.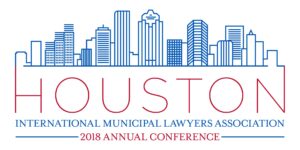 The IMLA 2018 Annual Conference will be held in Houston, October 17th through 21st, and TCAA is happy to partner with IMLA to host our traditional Fall Meeting there on Friday, October 19th.  For more information please click here.
---
TCAA is an affiliate of the Texas Municipal League that was formed to promote, encourage, and advance the professional development of municipal attorneys throughout the State of Texas. TCAA currently has a membership of over 400 attorneys and continues to meet the needs, concerns,and problems of its members in a variety of ways.
Note: TCAA is closely affiliated with the Texas Municipal League legal department. To access additional substantive papers, articles, memos, example documents, and other useful municipal law research information, please visit the Texas Municipal League Legal Site.