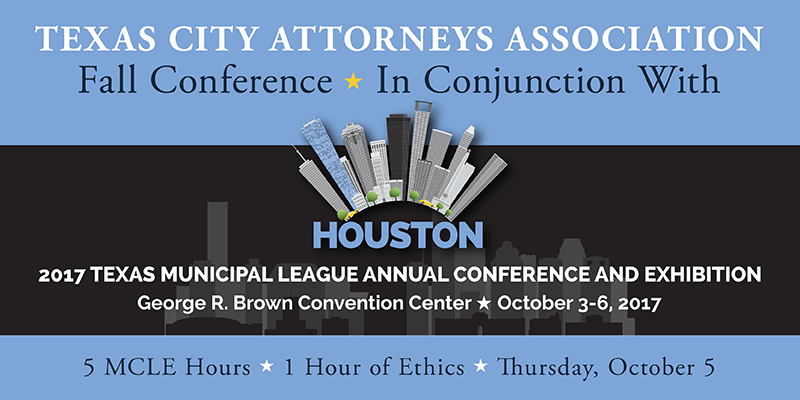 TML Annual Conference Update (9/8/2017)
While Hurricane Harvey caused damage throughout Houston, it skirted the downtown core and the City is open for business.   After connecting with city officials who were affected by the storm and assessing safety and other conditions in and around Houston, TML has decided to hold the October 3-6 TML Annual Conference and Exhibition as planned.  This decision supports the City of Houston's recovery efforts; serves the needs of our attendees, speakers, exhibitors, and sponsors; and supports the League's ability to support all Texas cities.
TCAA is an affiliate of the Texas Municipal League that was formed to promote, encourage, and advance the professional development of municipal attorneys throughout the State of Texas. TCAA currently has a membership of over 400 attorneys and continues to meet the needs, concerns,and problems of its members in a variety of ways.
Note: TCAA is closely affiliated with the Texas Municipal League legal department. To access additional substantive papers, articles, memos, example documents, and other useful municipal law research information, please visit the Texas Municipal League Legal Site.