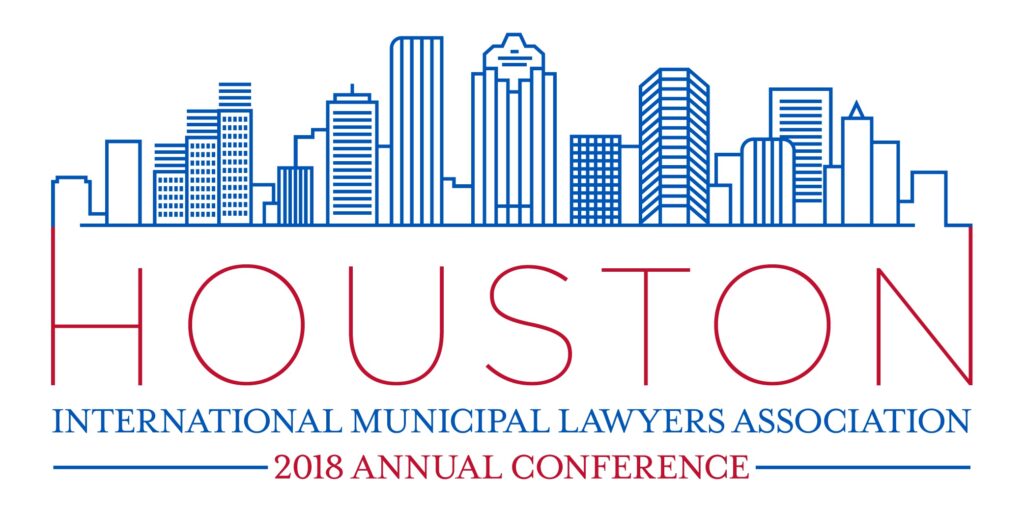 The IMLA 2018 Annual Conference will be held in Houston, October 17th through 21st, and TCAA is happy to partner with IMLA to host our traditional Fall Meeting there on Friday, October 19th.
Topics include:
Service Animals
ADA Facility Compliance – What to do When the Feds Come Knocking
Public Information Act:  How to Effectively Intake, Process, and Respond to Requests
Political Hot Topics in Land Use (Confederate Monuments, Street Naming, Affordable Housing, Etc.)
Recent Federal Cases of Interest to Cities
Top Employment Law Challenges in the Workplace
"Like" it or Not: Developing Social Media Guidelines for City Employees
Legislative Forecast
A Legal Perspective on City Efforts to Create Innovation-Friendly Environments for Entrepreneurs and Startups
Anti-SLAPP Suits
TCAA discounts on the conference expire on October 3. See IMLA's conference program page for more information or to register directly through IMLA.
REFUNDS:  The deadline for requesting refunds for this conference was September 3rd.  For those needing to cancel, substitutions can be made – please contact the IMLA Events Department directly.  If you are unable to find a substitute to attend, you will still receive the electronic event materials in full consideration of registration fees paid.
If you are needing hotel accommodations, IMLA's hotel block is now open.